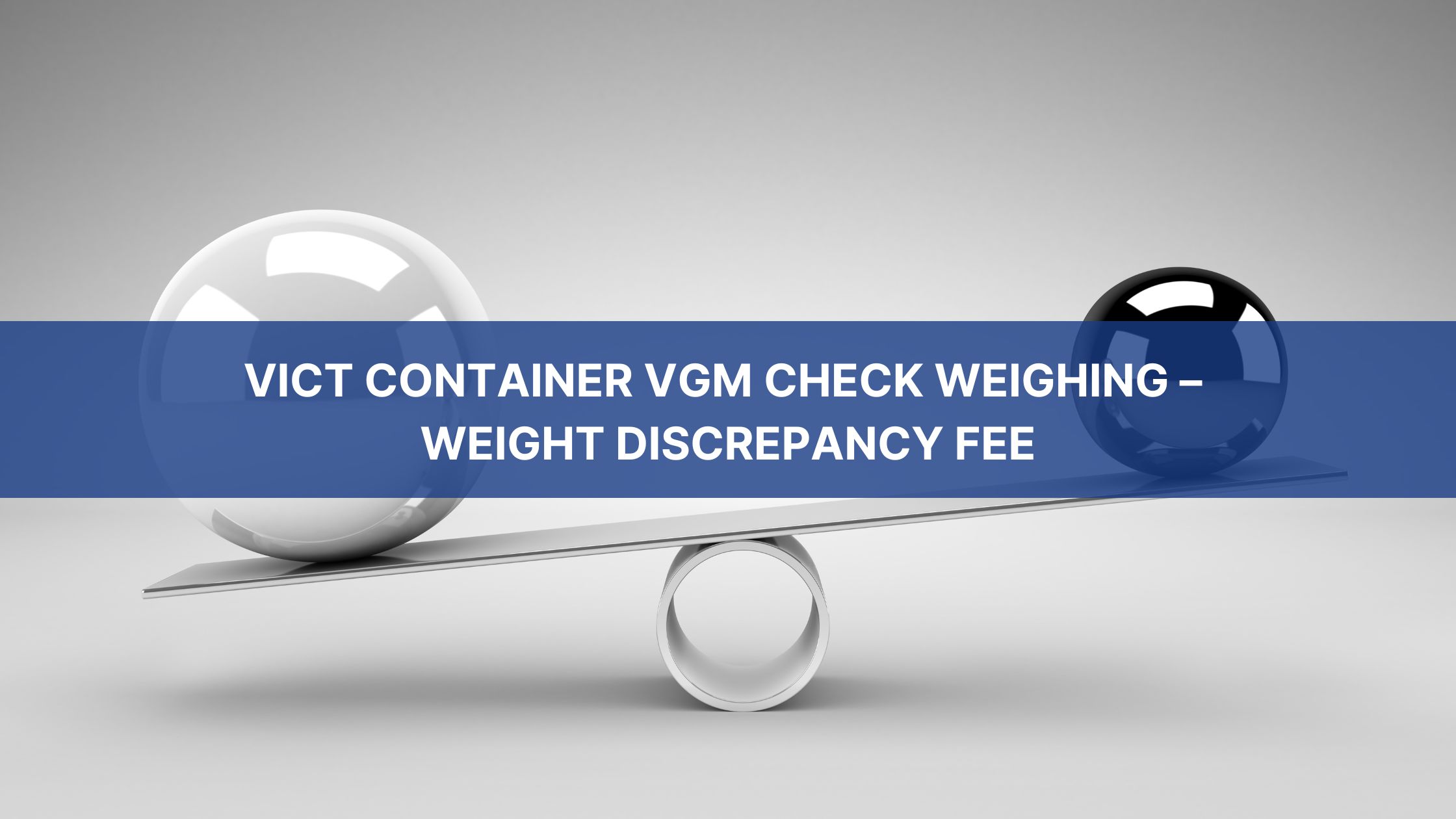 15 Aug

VICT Container VGM Check Weighing – Weight Discrepancy Fee

Since 1 June 2023, Victoria International Container Terminal (VICT) at Webb Dock, Melbourne has been applying a VGM Weight Discrepancy Fee for full import and export containers determined to have a variance over or under one tonne from the container's Verified Gross Mass (VGM) declared to and documented by the shipping line.

VICT weighs every container passing through the container terminal and in consultation with the CTAA has explored the outcome of the check weighing processes now in place at VICT and the application of the VGM Weight Discrepancy Fee, discovering that 7% of full import containers and 3% of full export containers have recorded a variance according to the above parameters.

What steps should you take to ensure more accurate VGM declarations in order to avoid the weight discrepancy fee at container terminals in Australia?

Importers (both forwarders and direct shippers) need to:
Ensure that their overseas suppliers/agents have appropriate procedures in place to obtain and declare accurate VGM information in the port of origin.
Insist that suppliers and agents apply the approved SOLAS weight declaration processes accurately. This includes either accurately adding the weight of the cargo, any damage and bracing used for load restraint, and the TARE weight of the container to arrive at the declared VGM.
Alternatively, the loaded container should be weighed using calibrated weighing equipment after it has been packed.
A copy of the declared VGM provided at the point of origin should be requested by Australian importers and kept on record in case of any dispute about the accuracy of the declared VGM.
FOLLOW US FOR THE LATEST NEWS!
Simply click here to follow our LinkedIn Company Page to stay up-to-date with the latest industry news that may impact your business.