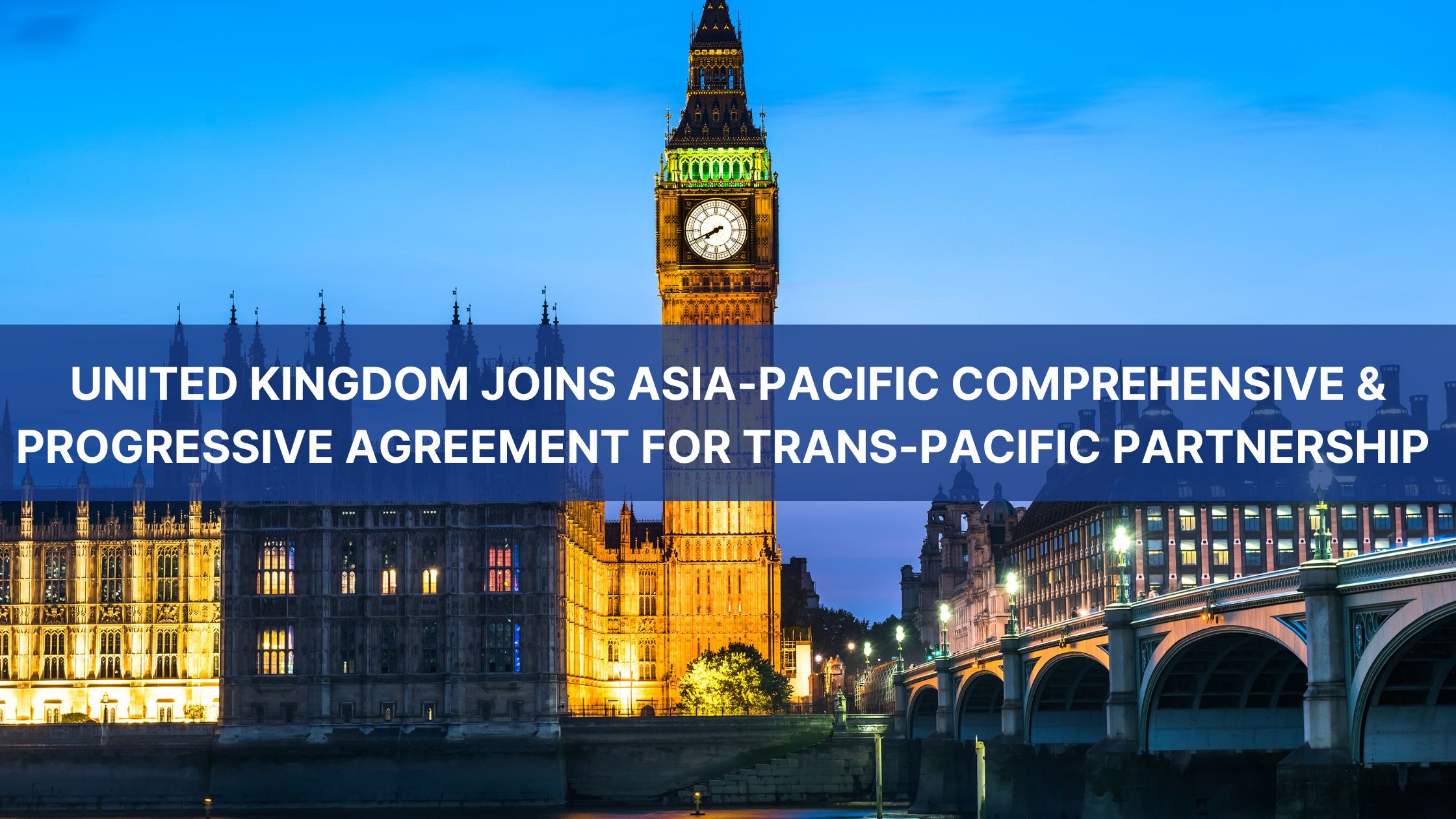 15 Aug

United Kingdom joins Asia-Pacific Comprehensive and Progressive Agreement for Trans-Pacific Partnership (CPTPP)

Britain has become the first European member of the Asia-Pacific CPTPP. This move secures access for British exporters to a region with a total GDP of USD 13.6 trillion and over 500 million people.

The CPTPP is a free trade agreement signed by 11 Asia-Pacific countries (Australia, Brunei, Canada, Chile, Japan, Malaysia, Mexico, New Zealand, Peru, Singapore, and Vietnam) which aims to lower barriers to trade in goods and services among member countries that have pledged to scrap almost all tariffs and import charges on each other's products. They have also accepted common obligations on food regulations, environmental protections, the digital economy, investment, labour, and financial services, among others.

The CPTPP is worth more than 15% of the world's GDP and provides British exporters with opportunities for jobs, growth and innovation.

FOLLOW US FOR THE LATEST NEWS!
Simply click here to follow our LinkedIn Company Page to stay up-to-date with the latest industry news that may impact your business.