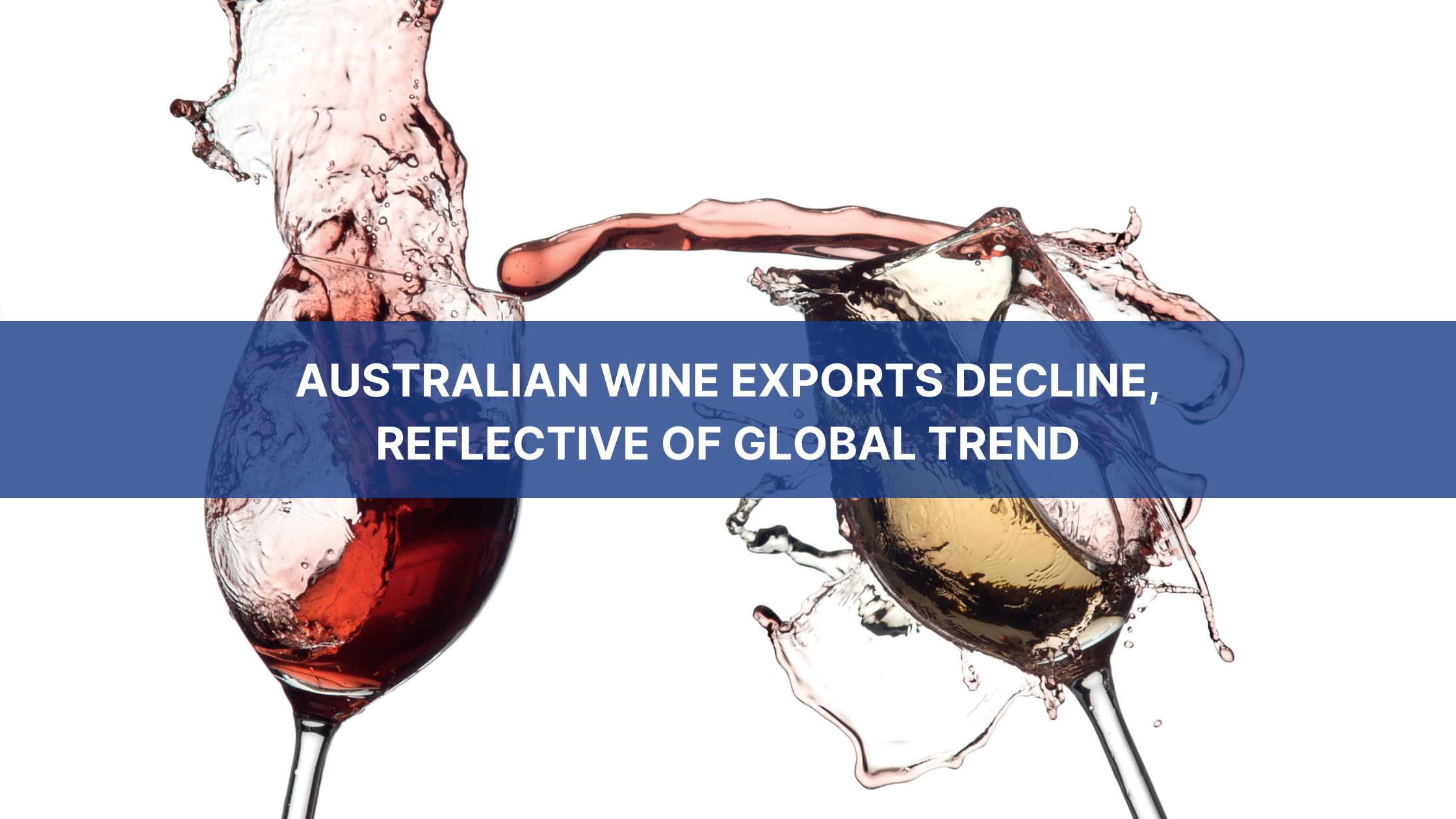 15 Aug

Australian wine exports decline, reflective of global trend

According to Wine Australia's latest Export Report, the 12-month period to June 2023 has seen Australian wine exports decline by 10 per cent in value to $1.87 billion and 1 per cent in volume to 621 million litres, with the drop largely driven by decreased exports to both the United States and United Kingdom.

This decline is reflective of a wider global trend, which shows a 3 per cent decrease in global wine consumption, with only premium price segments bucking the trend with increasing levels, albeit at a slower rate than previous years.

Whilst wine consumption in mature markets is in decline, driven by decreases in commercial price segments, export volume was stable as short-term, supply driven increase in unpackaged wine shipments, especially to Canada, was outweighed by declines in volume to many of Australia's export destinations.

Australian wine was exported to 117 global destinations during the year, up from 112 in 2022. Sixty-six of these destinations recorded growth in the value of exports during the year, while 51 declined. The top five markets by value and volume were: UK, US, Hong Kong, Canada, New Zealand and Germany.
FOLLOW US FOR THE LATEST NEWS!
Simply click here to follow our LinkedIn Company Page to stay up-to-date with the latest industry news that may impact your business.