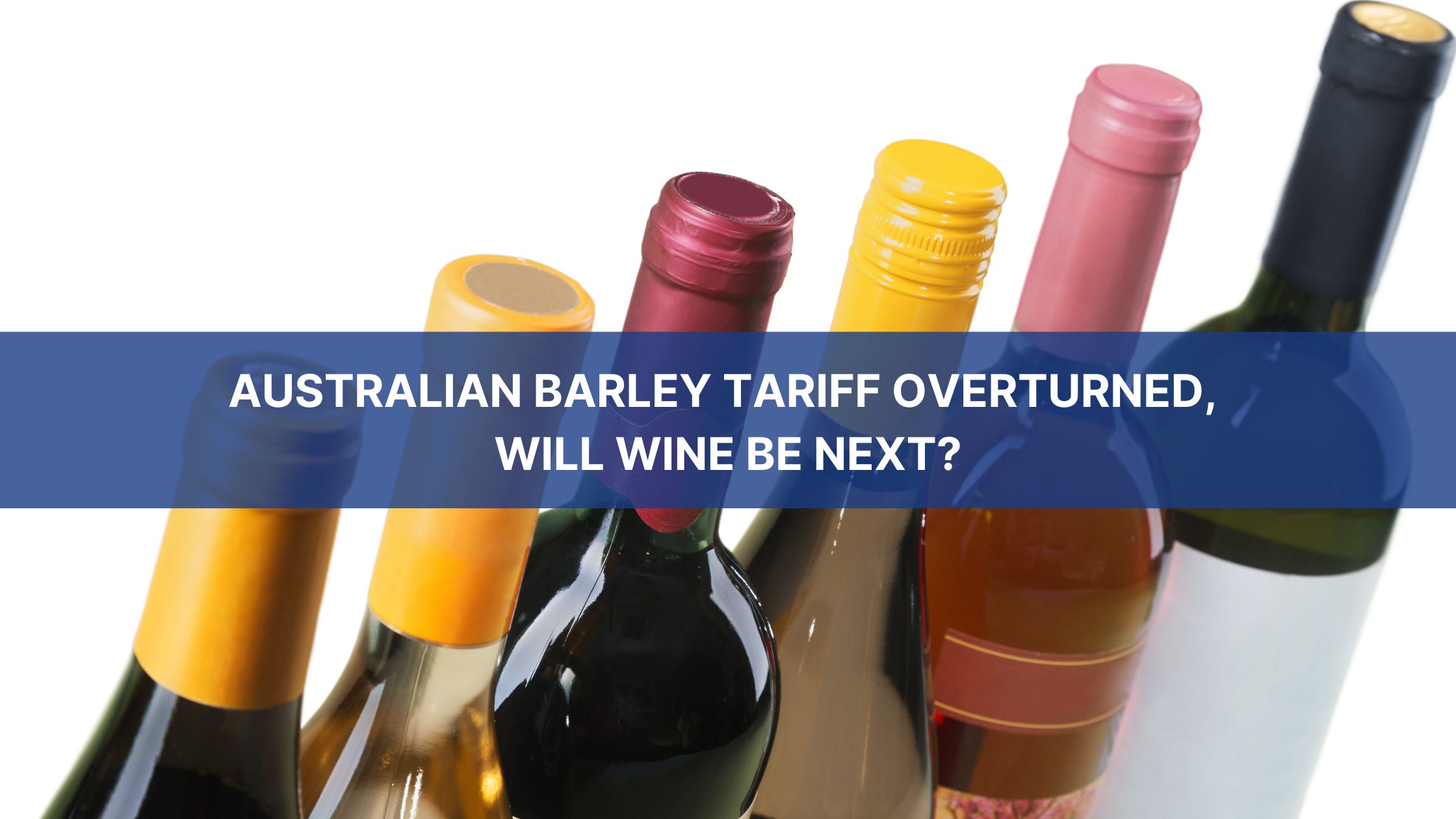 15 Aug

Australian barley tariff overturned, will wine be next?

With the recent announcement that China has officially ended tariffs on Australian barley, the Australian Government has confirmed they will aim to replicate the effort on remaining sanctions against wine.

Agriculture Minister Murray Watt hailed the end of Chinese tariffs on Australian barley and said the government would use the win as a "template" in its effort to overturn the remaining sanctions on wine.

China had been Australia's largest export market prior to the introduction of tariffs in 2020. With the past few months seeing China remove tariffs from cotton, horticulture products, timber products, wine exporters are eager to have their market re-opened as well.
FOLLOW US FOR THE LATEST NEWS!
Simply click here to follow our LinkedIn Company Page to stay up-to-date with the latest industry news that may impact your business.